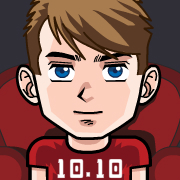 Buddygirl1004's Universe
Edit
Eric is Eva's big brother in buddygirl1004's universe. He made his first appearance in Video Games.
When Noire joins Sector L, Eric develops a crush on his teammate. He is Numbuh 10.10. Not much else is known of him as of now.
Gamewizard2008's Universe
Edit
In Gamewizard's universe, Eva's father is Eric Roberts, and he is married to Angelica Roberts.